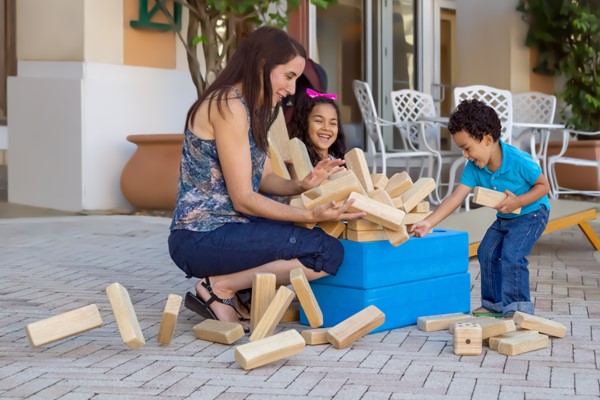 The presence of a patio in your home can mean lots of convenience for you and your family. There are also many fantastic ways that having a terrace will make your life comfortable, and enhance your lifestyle. Having a patio is way more than having some pots of plants. Here are some ways to make sure that you get the best from this part of your home:
Extra home space
Attaching a patio to your home will make sure it is convenient to use. A patio extends your outdoor floor space without the added expenses of a home extension. Patios can be the perfect spot for outdoor living by adding some furniture like a sofa, table, heating, and lighting to spice things up.
Games, drinks and entertainment area
If you are into board games and cards, you can have a pool table on your patio. Pool tables take quite a lot of space when used indoors, and they fit nicely outdoor. To spice things up, place a bar for drinks and a dart wall carefully fixed on the wall. These pieces will come together to be the perfect setting for a fun evening with family and friends.
Play area for children
For a patio attached to a home, it will have a single wall. You can get creative and fill the other two side with a canopy to keep wind and weather out. If you have small kids that love to play with toys, this can be the perfect spot. Toys that use up a lot of space in the house will be perfect here. If you are thinking of throwing a kid party, a patio is also ideal. You keep the kids contained to limit the area that can be messed up.
Ideal for Outdoor Meals
If you are a big fan of alfresco meals, your patio will be the perfect spot to enjoy your barbeque. Besides, if you are not are not a big fan of TV, your Patio will give you a nice comfortable place to keep in touch with nature.
Your patio can be transformed into another dining room, a greenhouse or a spot for sleep out. If you love Jacuzzi, you can install it! If you have a patio, there are many uses for it. It depends on you and how far you want to go. Make the ultimate use of your patio by furnishing and decorating it to your taste. Once you have tweaked the patio to your liking, you can genuinely enjoy and have fun in there.